Helen Sheehan Book Prize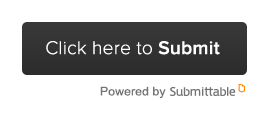 Elephant Rock launched our YA imprint in 2014. We acquire YA manuscripts through our Helen Sheehan YA Book Prize. So who was Helen Sheehan and how come I can't find her online? Helen Sheehan was a modest woman. She attended Normal school in Tiverton, Rhode Island in the 1920s, and taught elementary school for many years, eventually becoming a principal. She was also our publisher's revered great aunt Hiya. The prize honors her love of education and young people. We award the book prize every other year. We designed that snazzy seal ourselves. A panel of three judges reads and reviews the top manuscripts, and selects the winner. Then our internal team edits and designs a lovely piece of literary art. Thanks to thousands of readers, we've had great success. Past winners: 2014: The Carnival at Bray by Jessie Ann Foley 2016: The Art of Holding on and Letting Go by Kristin Bartley Lenz Judge Hall of Fame: Emil Ostrovski, Louise Brueggmann, Becky Quiroga Curtis, Kelly Jensen, Anne Rouyer and Meghan Dietsche Goel.
The 2018 Sheehan YA Book Prize
Prize of $1,000 and publication with Elephant Rock Books. Judges: Jennie Kendrick, Forever Young Adult; Suzy Takac, Bookceller Bookstore; TBA Elephant Rock's Sheehan YA Book Prize is awarded to the strongest full-length YA novel. We've had great success with the prize. Our 2014 winner, The Carnival at Bray by Jessie Ann Foley, went on to become a Printz Honor Book; our 2016 winner, The Art of Holding On and Letting Go by Kristin Bartley Lenz, was a Junior Library Guild Selection and has since been nominated for the Michigan Great Lakes Great Books Award. The press accepts electronic submissions through Submittable starting May 1. Elephant Rock does not read manuscripts outside of our contest.
Submission Guidelines
Eligibility: Novelists writing in English and with completed YA manuscripts. Submit the first fifty pages. Full manuscripts submitted during round two of evaluation. A manuscript may be submitted that is being considered elsewhere, but Elephant Rock should be notified upon the manuscript's acceptance elsewhere. Cover letter: include a brief bio; relevant publication information; address, phone number, and title of the manuscript. Submission fee: $20 via Submittable. The winning manuscript will be announced late Fall 2017, and published in 2018. Will open for submissions on May 1; submissions window closes on June 30.